Bad Luck Billfolds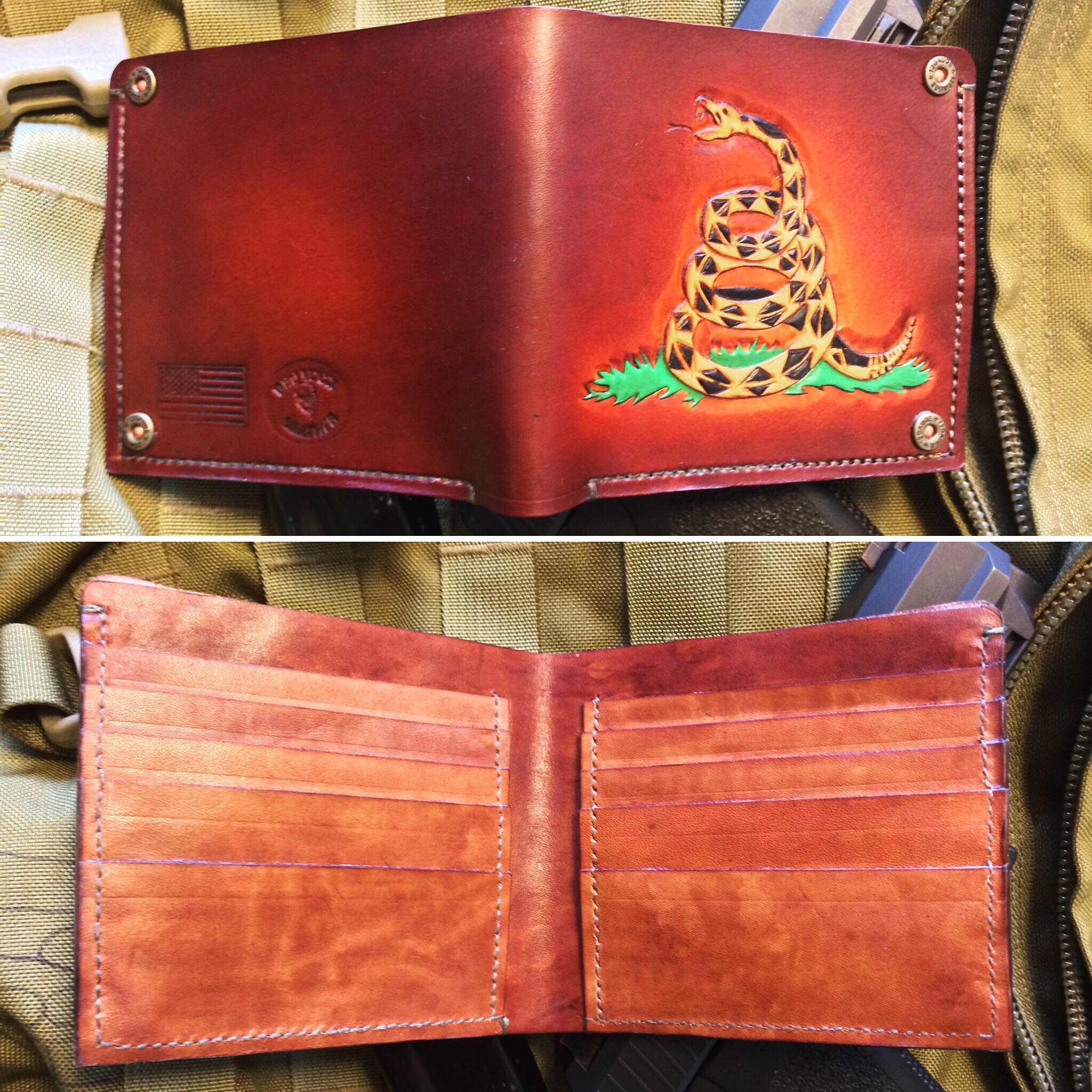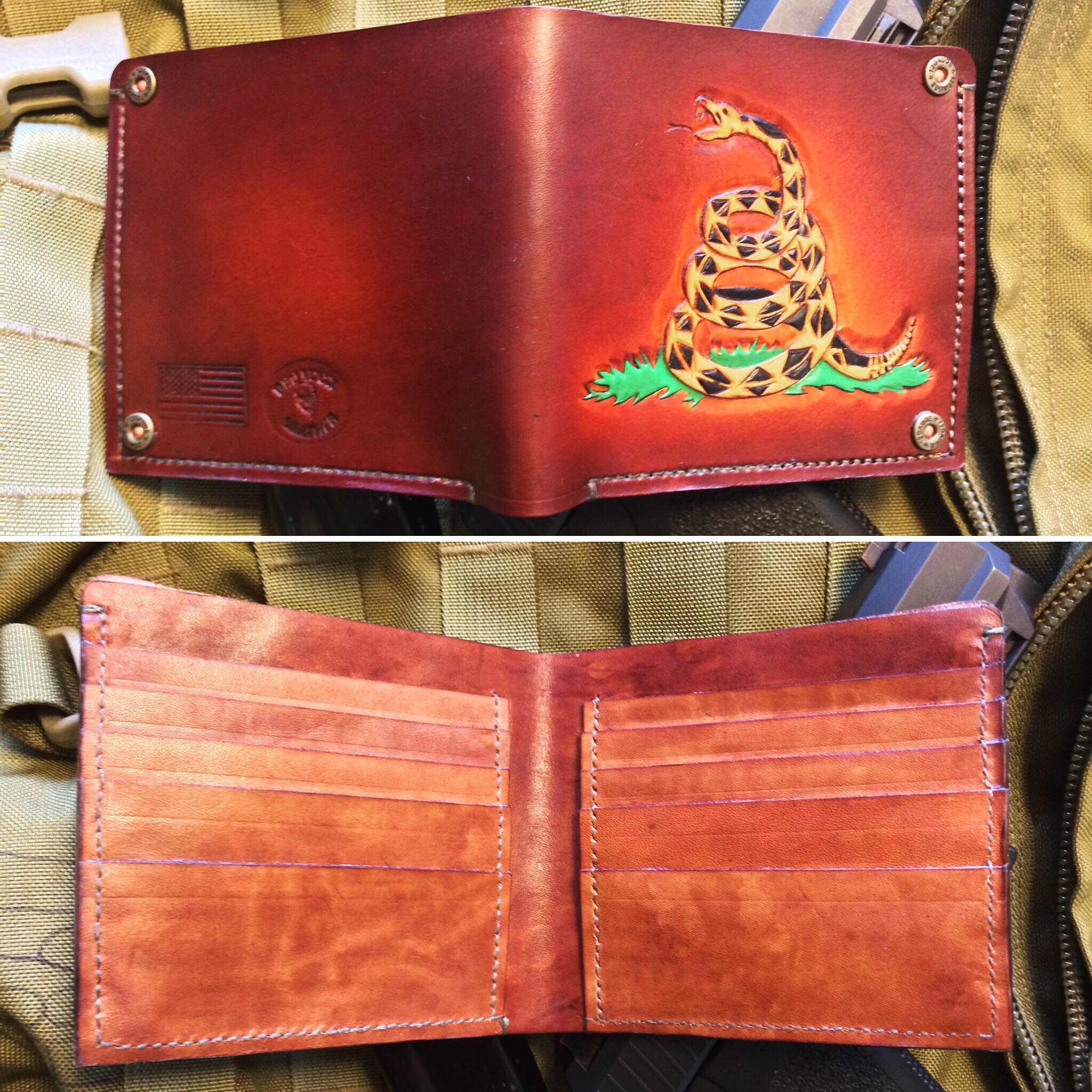 Bad Luck Billfolds
The Bad Luck Billfold is constructed from premium vegetable tanned leather. If stitched a saddle stitch is utilized (All done by hand). It is considered to be the best stitch when it comes to durability and quality in leather goods. Designs are all hand tooled, cut, dyed, and painted. All rivets are hand pressed to insure a proper set. The Bad Luck Billfold can hold 10-12 cards, has 2 "other" pockets, and fits full sized paper bills. Depending on preference the billfold comes with a grommet to attach a chain to. With time these are going to develop a life of their own as they take on their own patina and age.
We don't add anything to our wallets that isn't necessary. By doing so it helps cut down on the "bulging back pocket syndrome", our wallets aren't a pain in the ass!
At Bad Luck Leather I hold quality, individuality, and integrity above all. I make every attempt not to reproduce the same exact design twice. If it is requested, I will only do it with the original wallet owners permission.
Lifetime guaranteed (Against normal wear and tear)
Purchase includes a 1 time cleaning and conditioning (Further cleaning and conditioning's are offered for the price of shipping)
Approximately 9"x4"
Treated against water, snow, and sweat
Made in America, Made with Pride
**Photos are examples of our custom work only**
-You will be asked for your custom options and apply discount codes upon checkout-
Veteran owned and operated. Military discount upon request.
REVIEWS
"Its so fucking awesome!"
-Josh, San Diego, CA
"I really like the wallet and the work on the unit patch is just great better than I thought it would be, you have a gift to work leather"
-Jim, Ely, IA.
"HOLY SHIT, man! That is epic!! Waaay above and beyond what I even could have imagined! I've probably looked at it a dozen times today! I'm sure there will be a few guys that I work with that will have to try and one-up me, so I'll send em your way!"
-Jarrett, Medicine Lodge, KS.