Bad Luck Holsters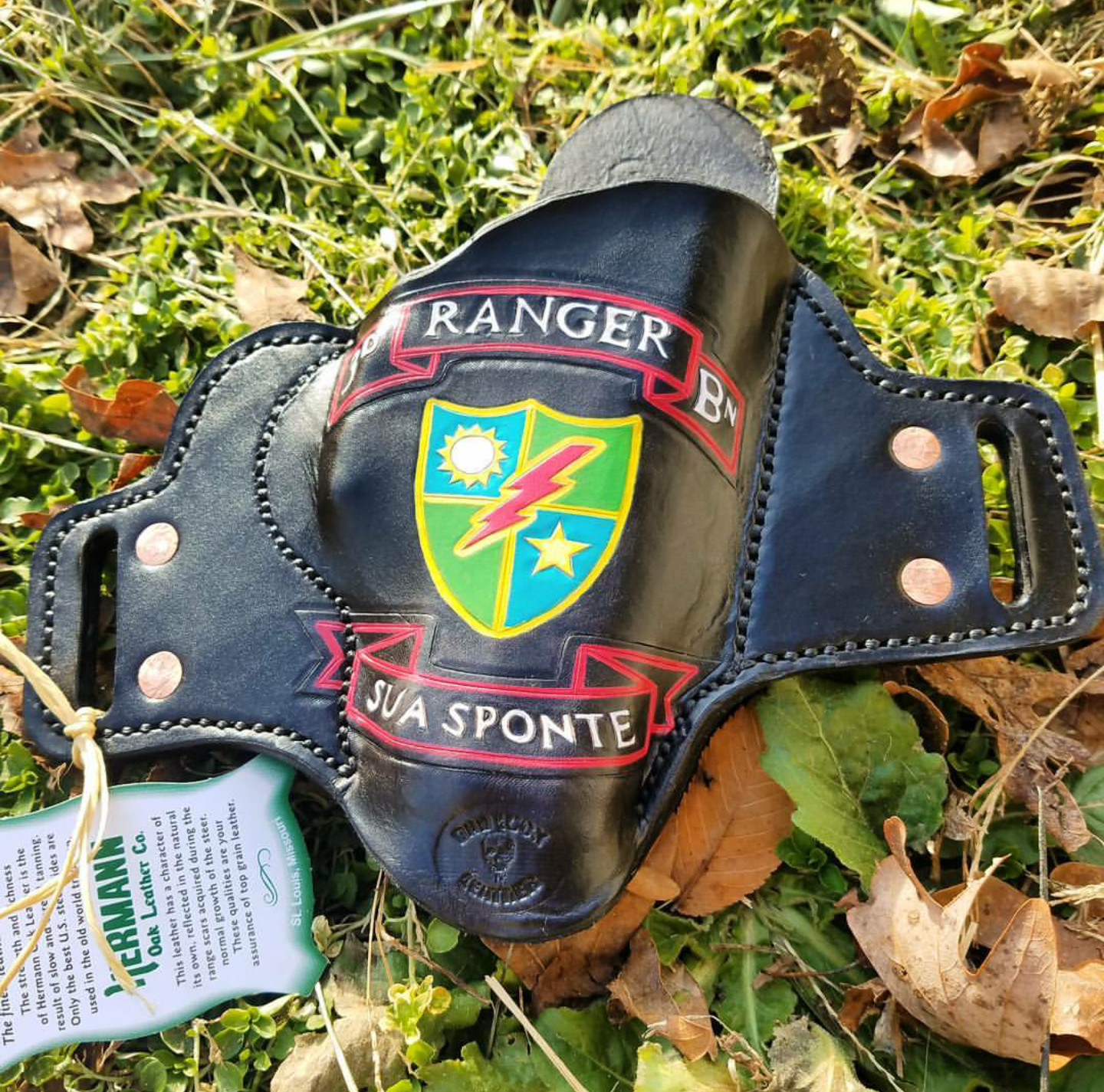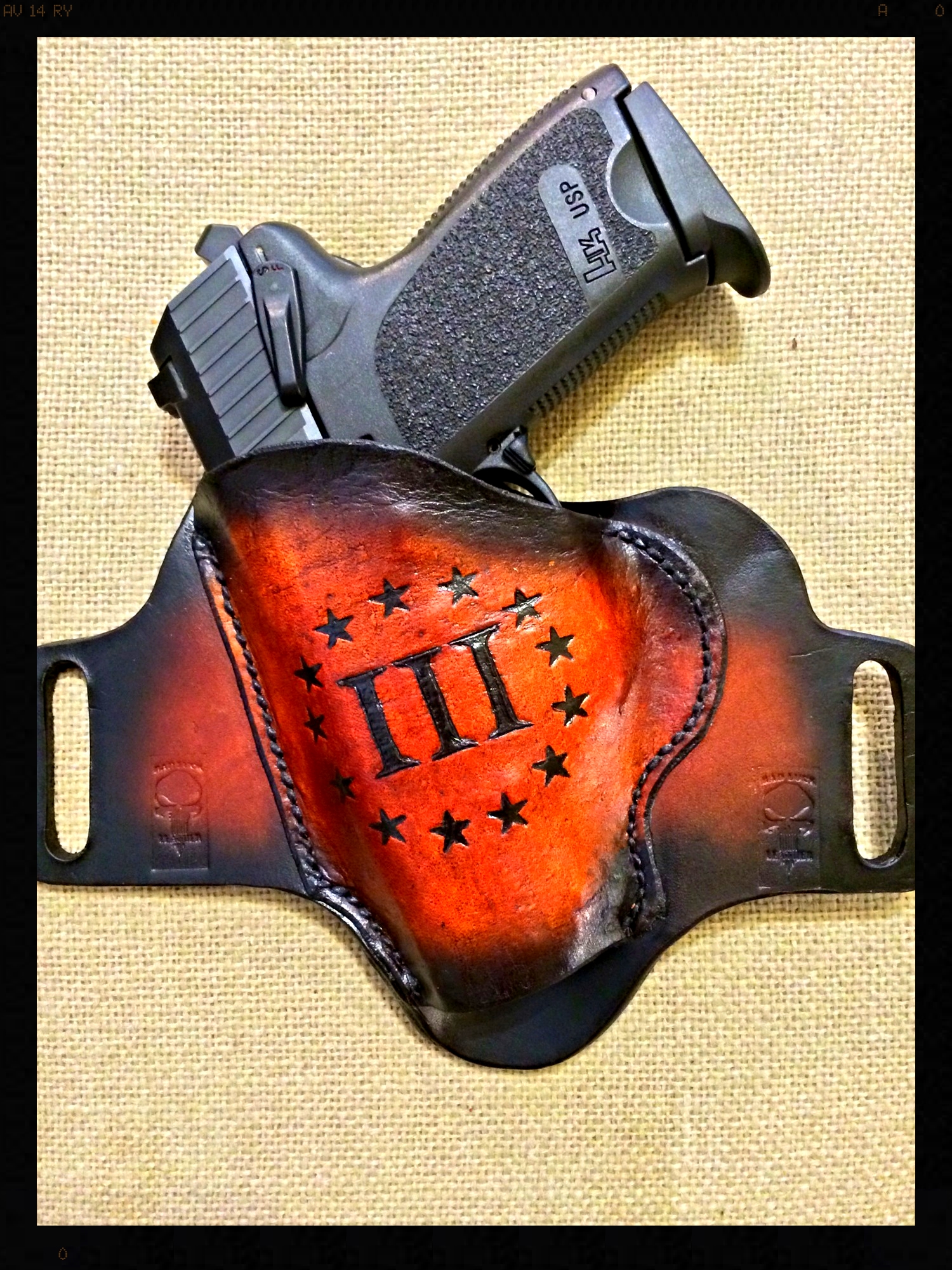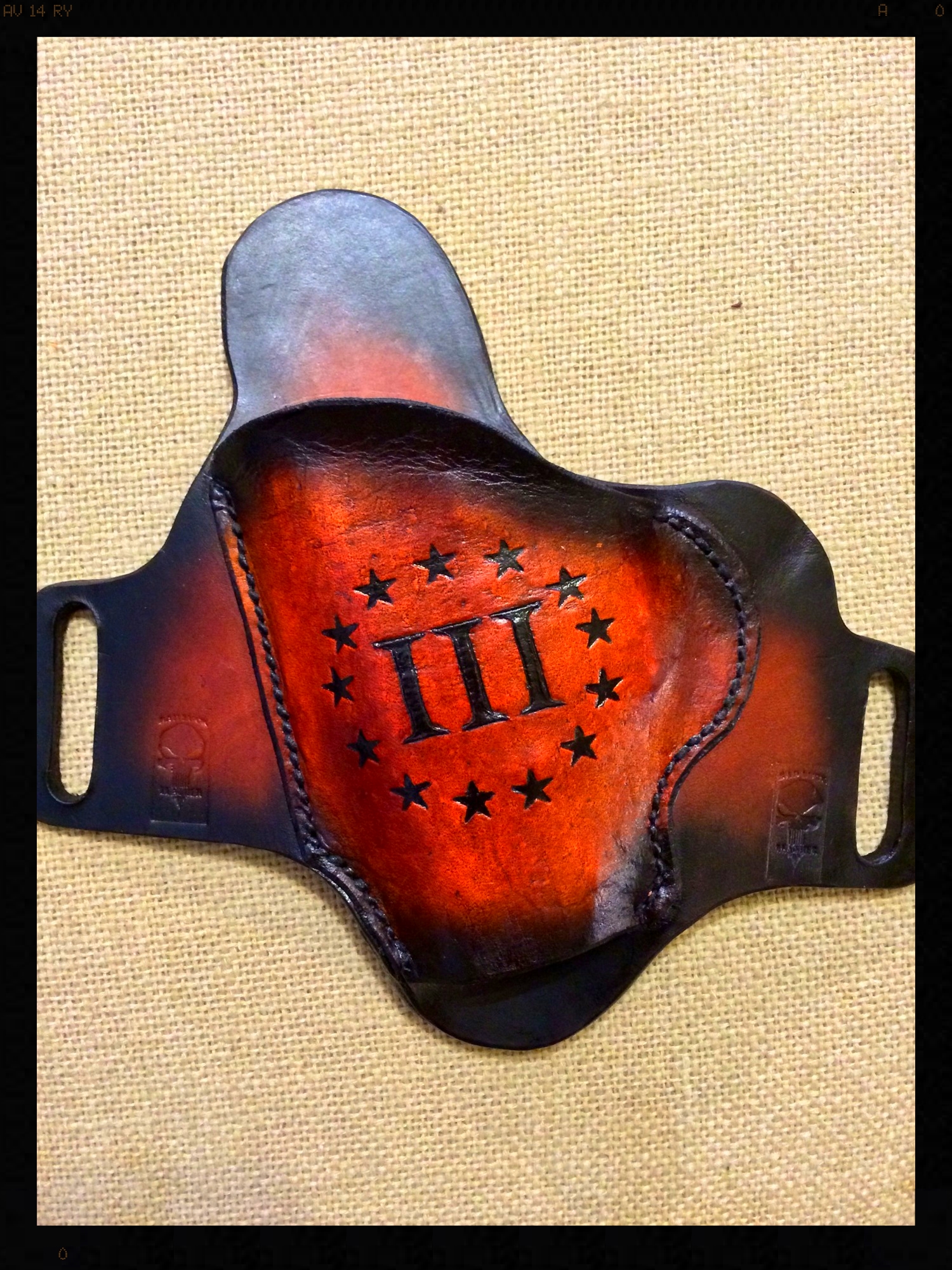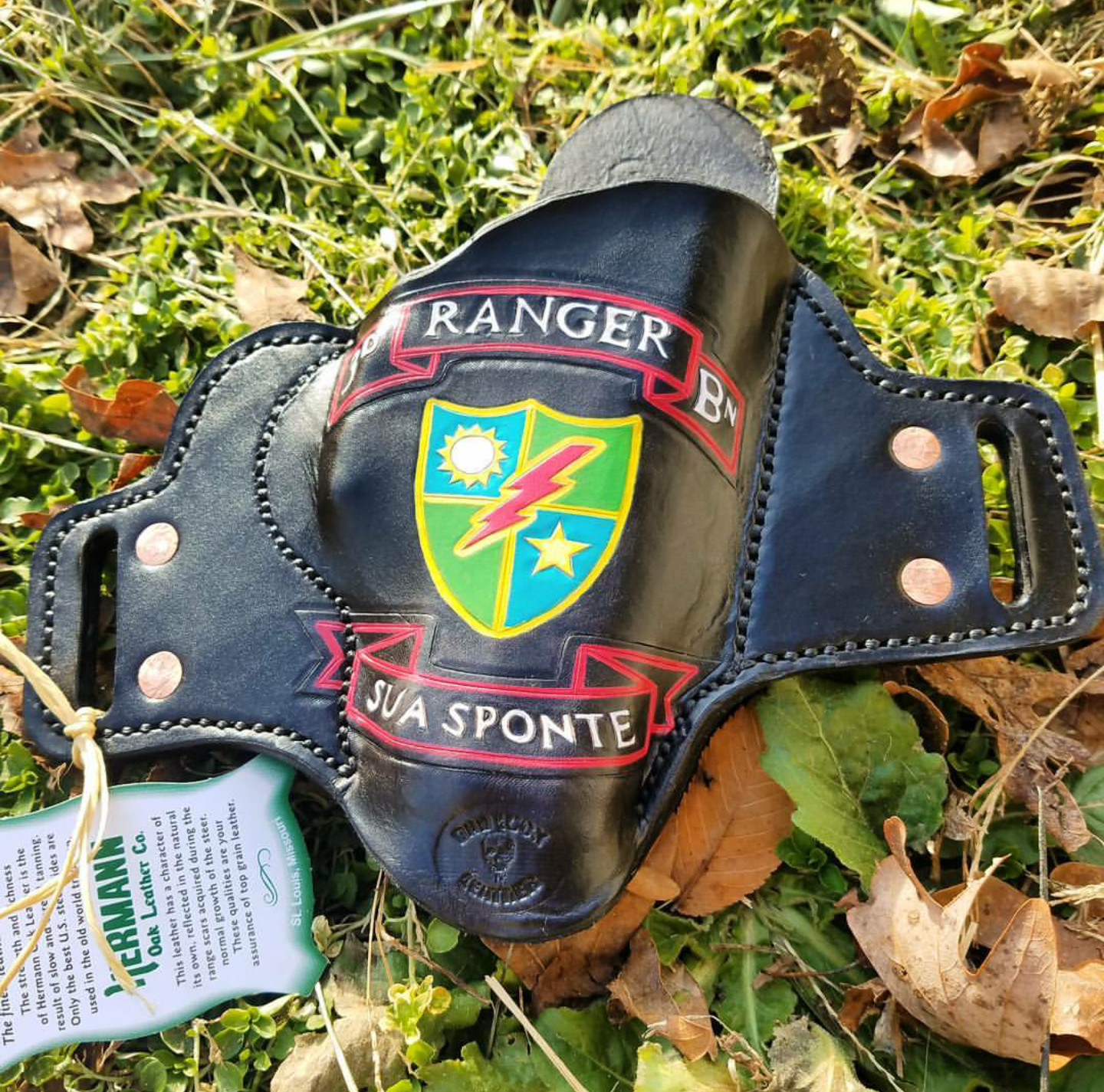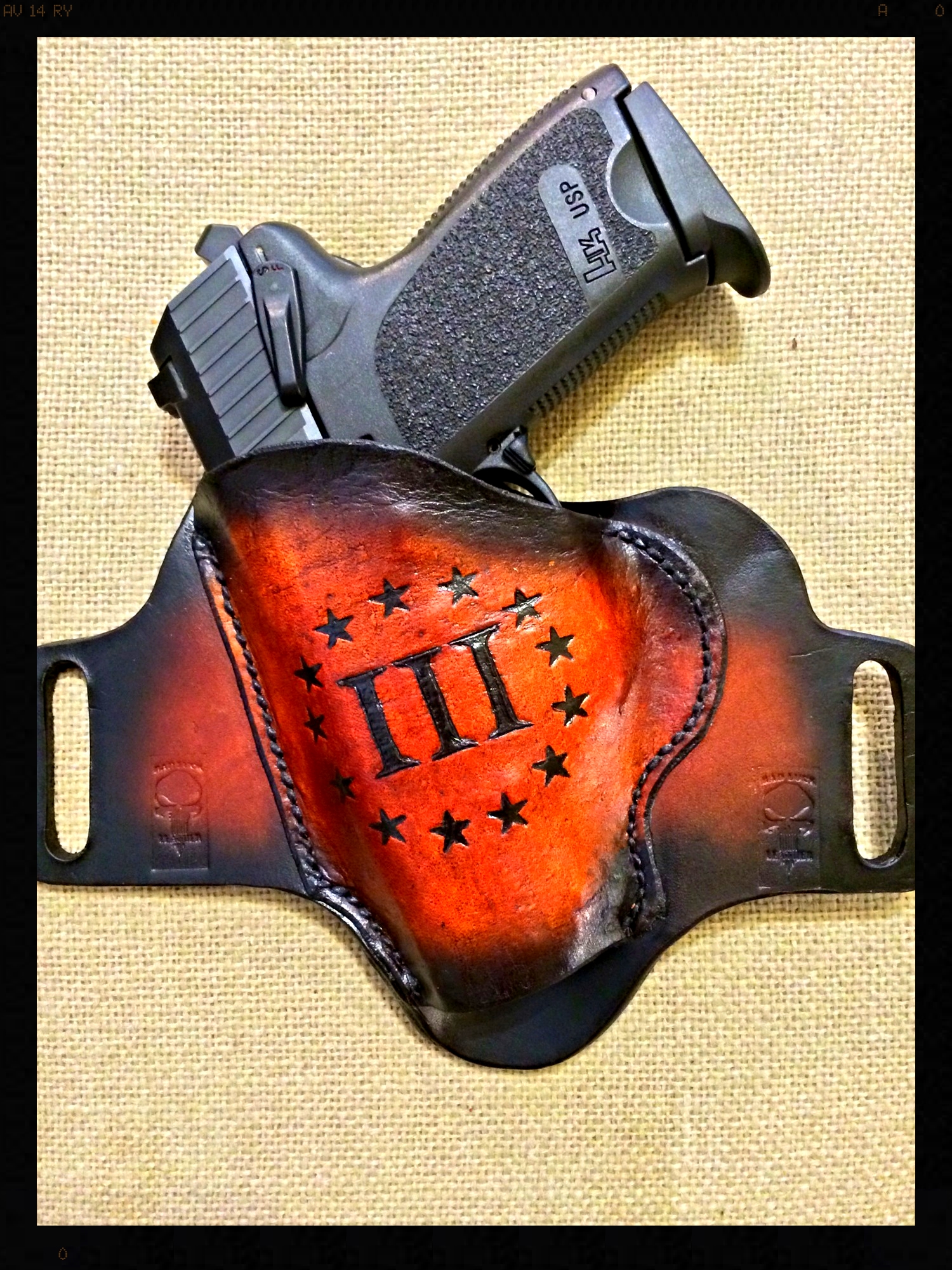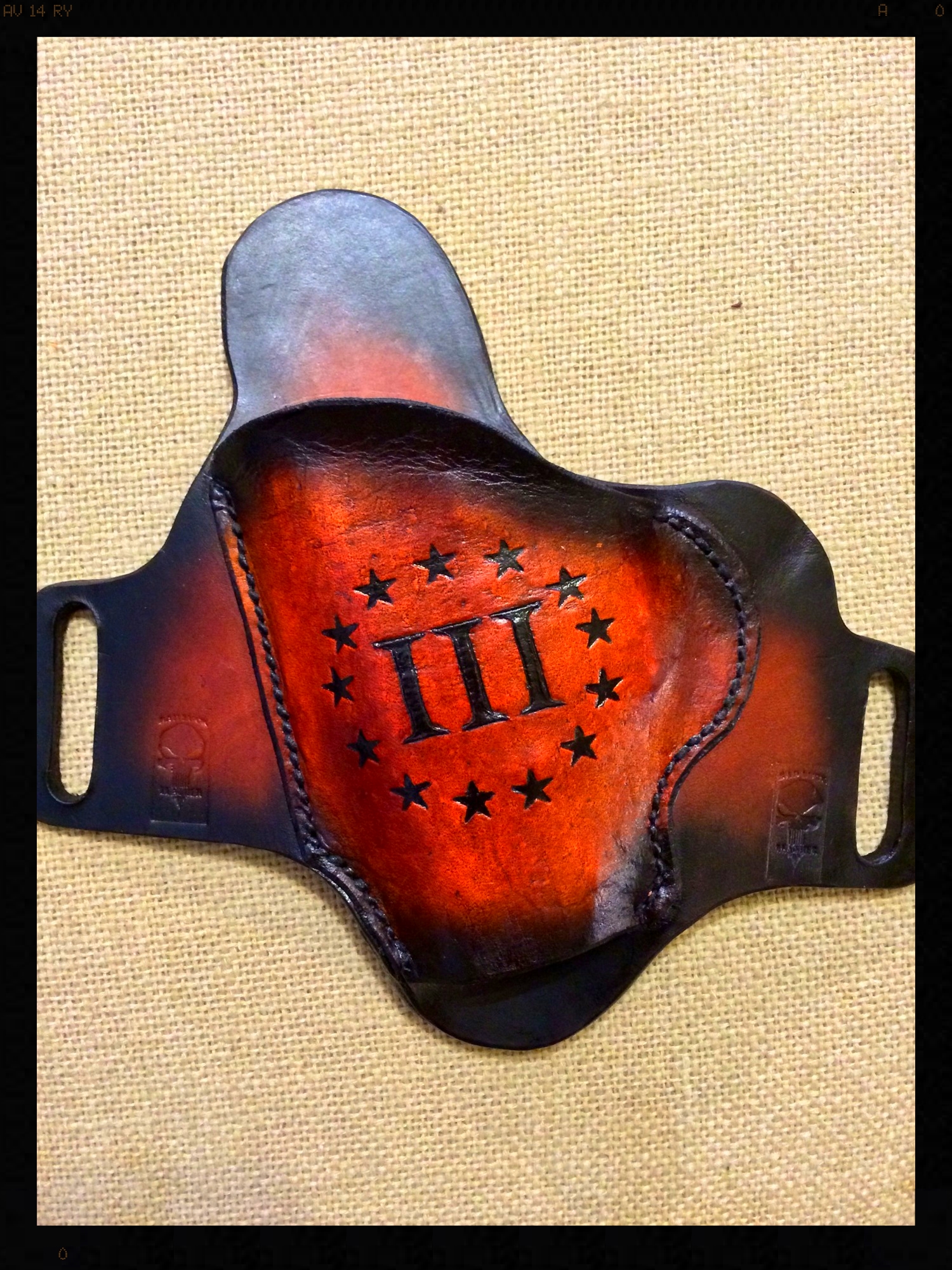 Bad Luck Holsters
Bad Luck Leather Holsters are 100% Handmade in America! They are made from full grain premium tooling leather, 2 6-8oz pieces fused back to back providing a comfortable and soft backside. Not only does this enhance comfort it increases its durability. All of my holsters are hand dyed, stitched, tooled and cut. The belt loop holes have been reinforced with rivets. You have the option of a Universal holster (Will fit multiple pistols relatively the same size) or a Fitted holster for a tight form fitting fit.
Lifetime guaranteed (Against normal wear and tear)
Purchase includes a 1 time cleaning and conditioning (Further cleaning and conditioning's are offered for the price of shipping)
Treated against water, snow, and sweat
Made in America, Made with Pride
**Photos are examples of our custom work only**
-You will be asked for your custom options and apply discount codes upon checkout-
Veteran owned and operated. Military discount upon request.
Universal or FItted Holster:
Fill Out Custom Order Form
REVIEWS
"Thanks to badluckleather for the AMAZING handcrafted rifle sling! Anybody looking to support a Veteran owned small business this is the place"
-Michael, Urbandale, IA
"Its perfect in everyway. Adjust easy and secure. Nice and comfy to carry a 14lbs rifle. And its damn pretty, thanks man I absolutely love it!.
-Jacob, Colville, WA.